In the current issue:
published week of August 27, 2018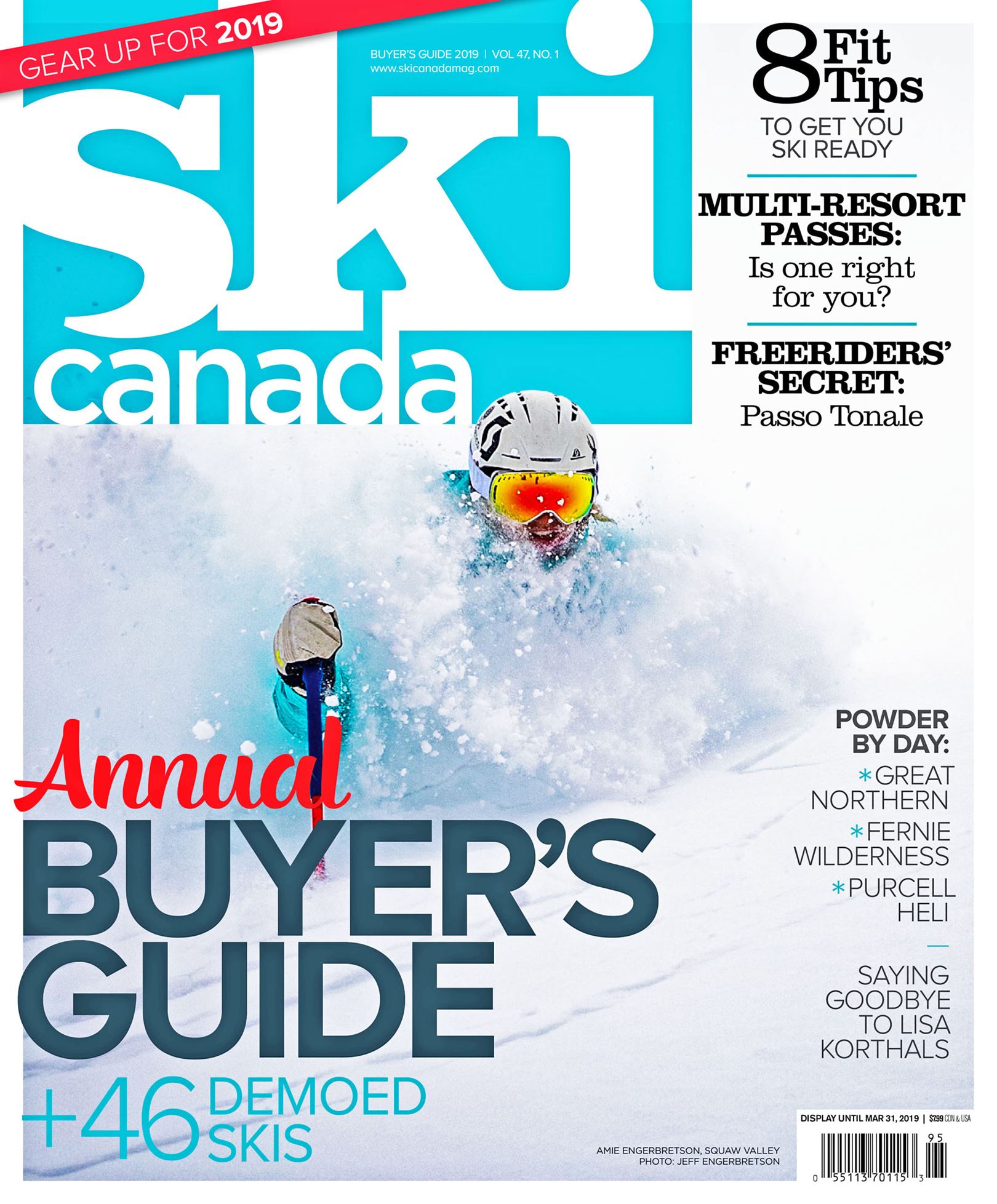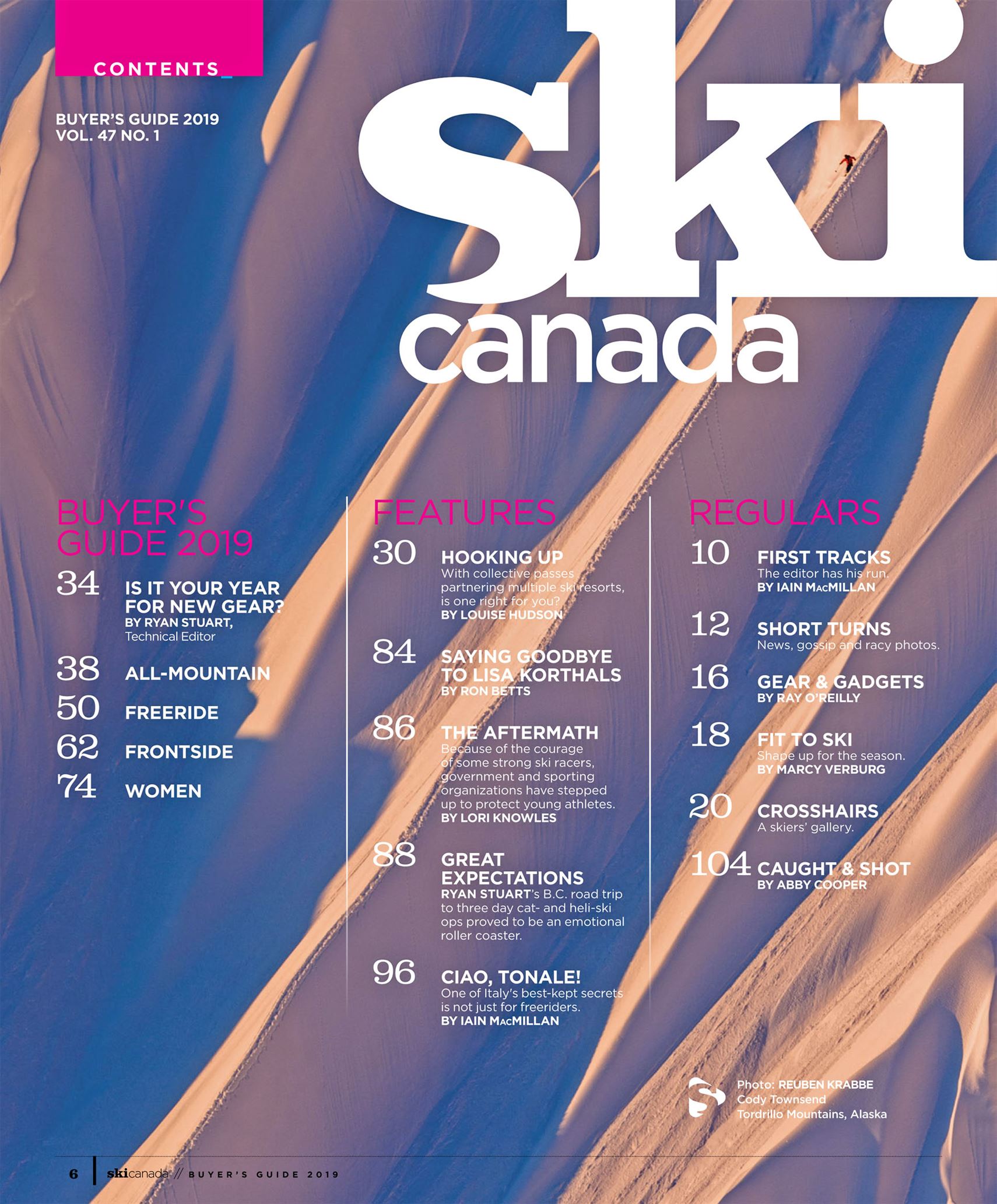 Buyer's Guide 2019 issue
Vol. 47 No. 1
Features
IS IT YOUR YEAR FOR NEW GEAR? by RYAN STUART, technical editor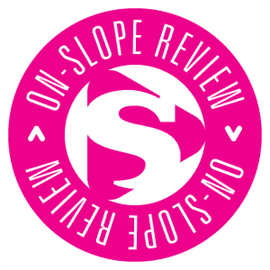 ALL-MOUNTAIN
When most of us head to the ski hill, we don't limit ourselves to one kind of run. That's why the All-Mountain category is so important. These products are designed to range across the hill, from groomed to powder, moguls to mellow. But they're not all created equal; rather they exist on a spectrum. Some are more at home on the hardpack, while others definitely prefer softer snow—and the rest fall in between. Many in the ski industry have come to realize that, no matter where your skiing interests lie, the All-Mountain rack is where you should start shopping.
FREERIDE
FRONTSIDE
WOMEN
HOOKING UP With collective passes partnering multiple ski resorts, is one right for you? by LOUISE HUDSON
SAYING GOODBYE TO LISA KORTHALS by RON BETTS
THE AFTERMATH Because of the courage of some strong ski racers, government and sporting organizations have stepped up to protect young athletes. by LORI KNOWLES
GREAT EXPECTATIONS RYAN STUART'S BC road trip to three day cat- and heli-ski ops proved to be an emotional roller coaster.
CIAO, TONALE! One of Italy's best-kept secrets is not just for freeriders. by IAIN MACMILLAN
Regulars
FIRST TRACKS The editor has his run. Your sign of things to come. by IAIN MACMILLAN
SHORT TURNS News, gossip and racy photos
GEAR & GADGETS by RAY O'REILLY
FIT TO SKI Shape up for the season. by MARCY VERBURG
CROSSHAIRS A skiers' gallery.
CAUGHT & SHOT by ABBY COOPER